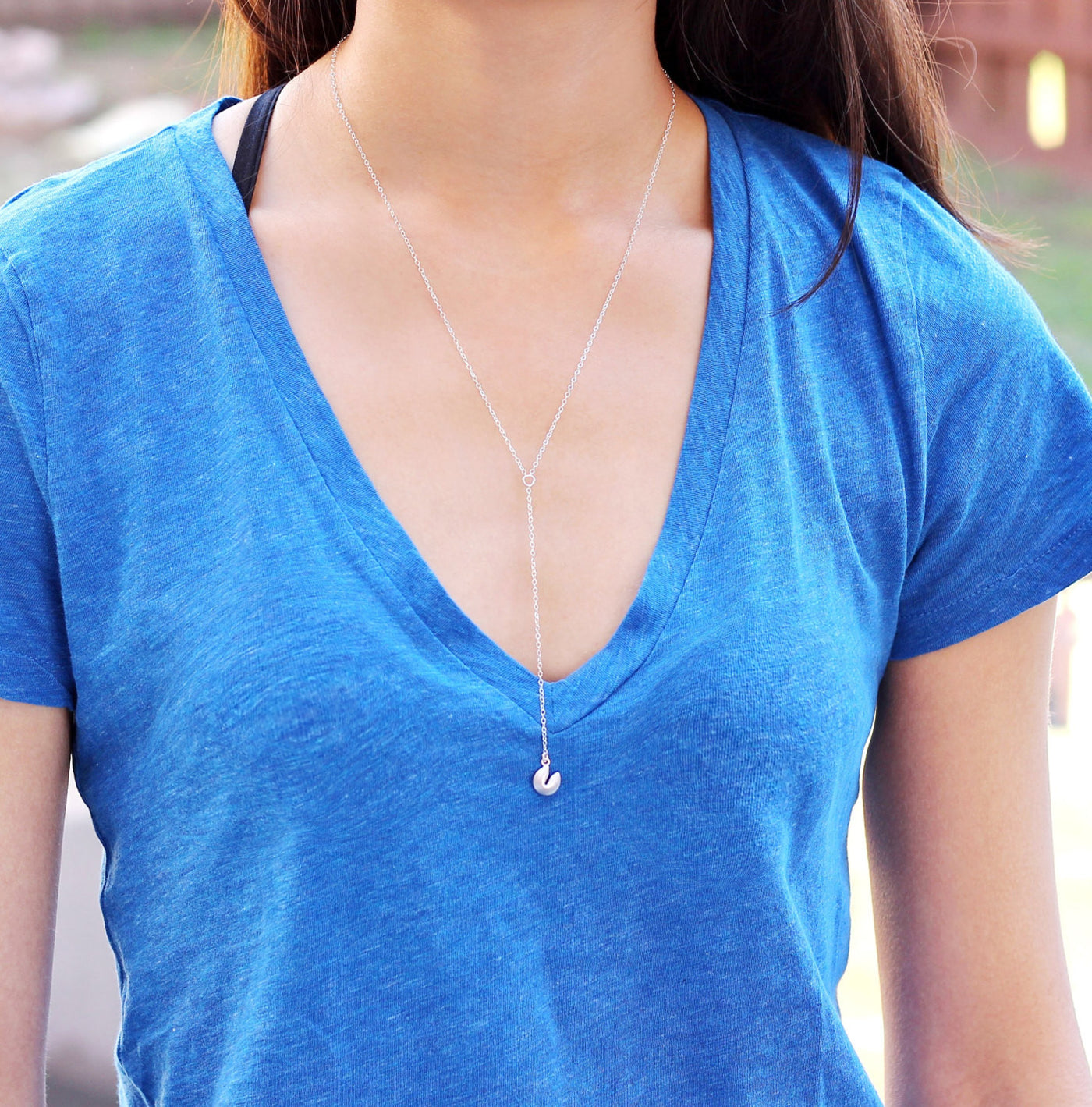 Fortune Cookie Lariat Necklace
$ 32.00
Cute Fortune Cookie Charm on a simple yet dainty long Y lariat necklace available in Gold fill or Sterling silver. Wear this long drop pendant necklace alone to show your good fortune or mix with other delicate necklace for a layered necklace. If you're looking for what to get for mother's day get this. It can be mothers day gift for grandma.
Lariat Y Necklace: Fortune Cookie Pendant Necklace
- Rhodium or Gold plated or Rose Gold Plated Fortune cookie 
- All metal setting is high quality 14K Gold Filled, 925 Sterling Silver or 14K Rose Gold filled for quality heirloom not plated nor vermeil (is hypoallergenic, safe for sensitive skin) and made in USA or Italy, will last for years with proper care.
- Jewelry will come in a beautiful package, ready for gifting.
- Handmade, handcrafted in USA.
- Around necklace length is not including the drop chain part which is 5" and can be changed upon request.
EVEN MORE CUSTOMIZATION! Can be changed upon request:
- The drop chain length (5") can be changed to 3", 4"
- If you want to add 2" extender to your lariat Y necklace