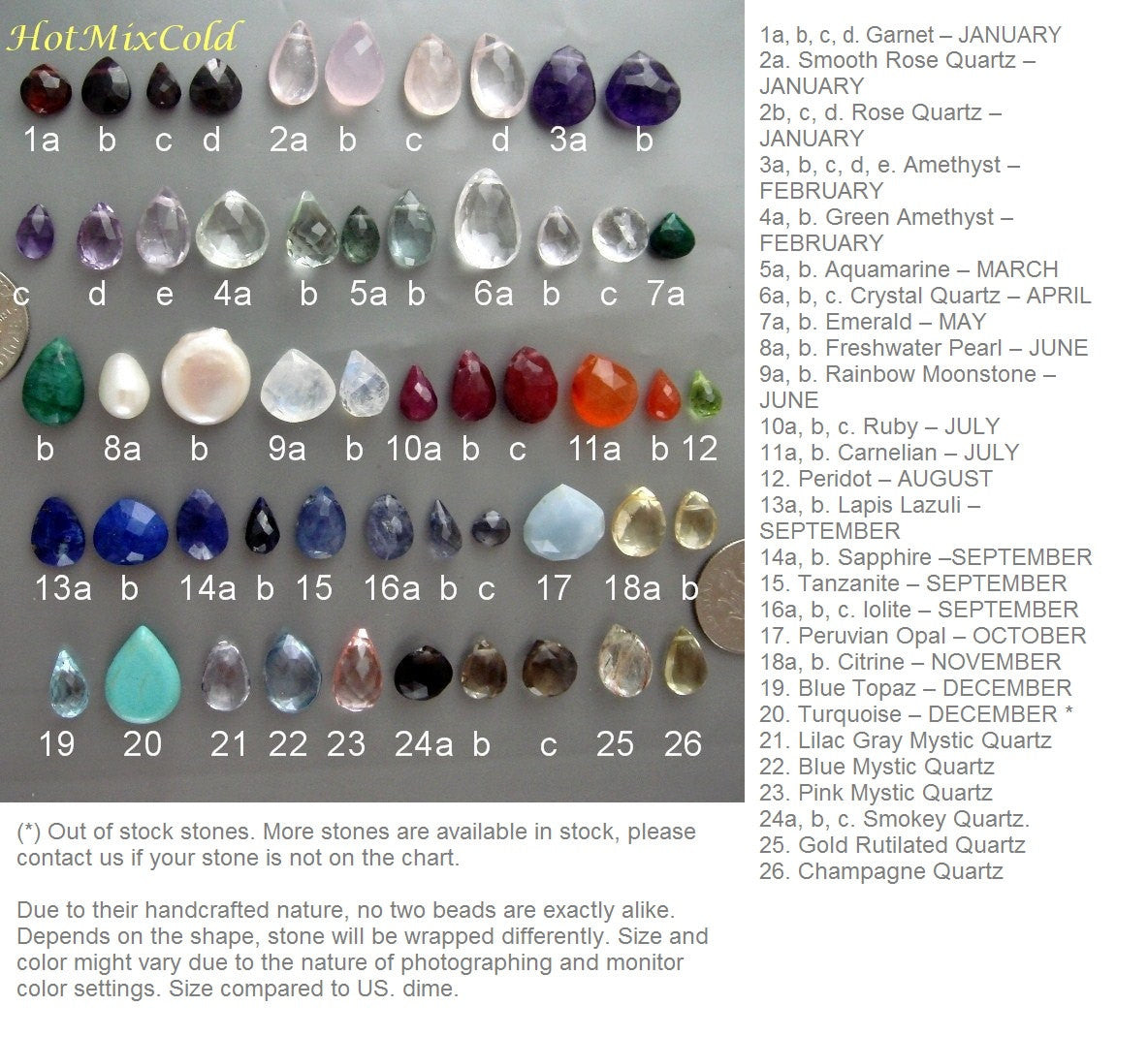 Wire Wrapped Birthstone / Gemstone Add On To Your Item
$ 9.00
This listing is for 1(one) wire wrapped birthstone/ gemstone to add on your bracelet or necklace. 
If you're looking for what to get for mother's day get this. It can be mothers day gift for grandma. The sample necklaces are NOT INCLUDED.
All metal setting is Gold Filled or Sterling silver. or Rose Gold filled
Please specify these information to the "note to Hotmixcold" box when checkout:
Which is your choice of gemstone/ Birthstone Number and Name ?
How do you want to place the charm from left to right when facing the necklace/ bracelet on a person (if you are trying to add on an item from our shop), if not noted, the extra charm with 4mm ring will be put SEPARATELY in a small plastic bag.
Each item/set will come with a little gift box, ready for gift giving with anti tarnish bag for storage.
If you purchase as gift and did NOT request to give the recipient your info then we won't send anything, just our shop info, without invoice. A short hand writing note card (15 words) is compliment upon request