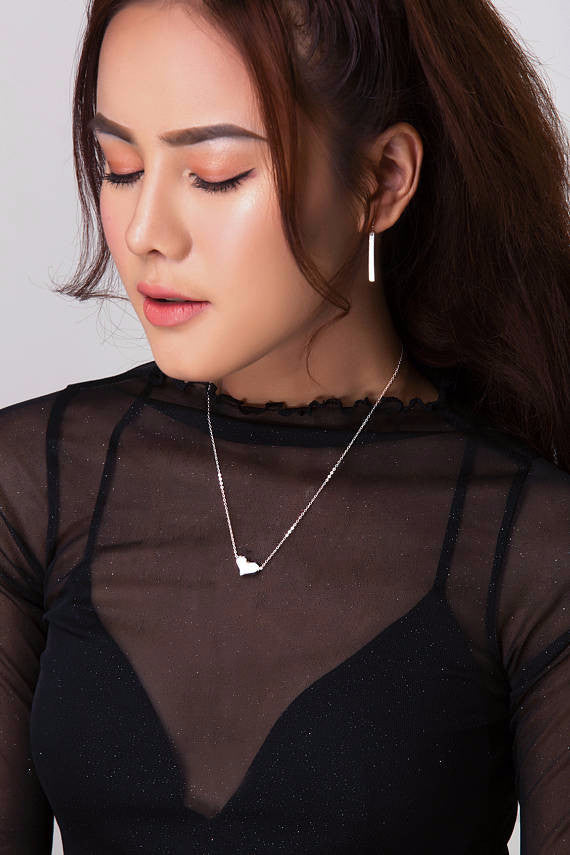 Puffy Heart Necklace
$ 24.00
Puffy Heart Necklace, Silver Heart Jewelry, Lovely Christmas gifts, Dainty everyday Jewelry, Affordable Bridesmaid gifts, Cute necklace for her, Cute necklace for girlfriend, Heart necklace silver 


Great simple necklace for everyday or a gift for family and friends. This Jewelry also look good with other necklace for a layered style or wear alone.If you're looking for what to get for mother's day get this. It can be mothers day gift for grandma or mothers day gift DIY. You can choose other styles on this online jewelry store.

Descriptions:
Sterling silver chains. Total length is 16" long, can be made shorter or up to 18" upon request but can't be adjustable.
Sterling silver findings
Shiny Sterling silver Heart approx. 0.6"W

All metal setting is solid STERLING SILVER for quality heirloom not plated.