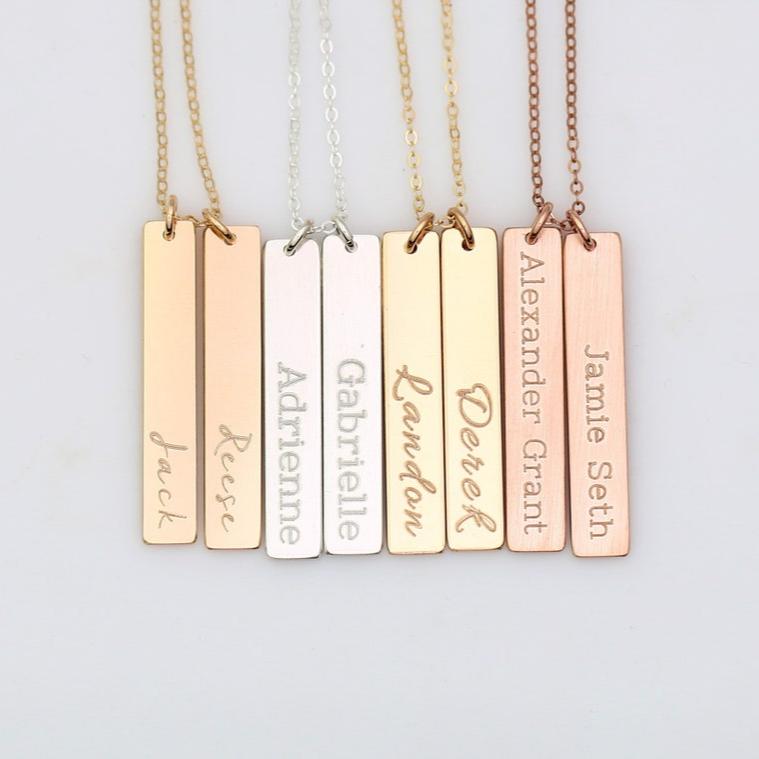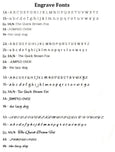 Nameplate Bar Tag Necklace
$ 56.00
Personalized Nameplate Necklace, Gold Vertical Bar Necklace, Custom Name Bar Necklace, Roman Numerals Necklace, Twin, Couple Jewelry
You can have many bars per necklace you need, available in Sterling Silver, 14K gold-filled, 14K Rose Gold-filled.

• Thick hand-cut Bar ......... approx. 1.25" (32mm x 5-6mm)
• 14K Gold Filled, 925 Sterling Silver or 14K Rose Gold-filled
• Raw materials are from the USA or Italy
• Beautiful package without any invoice, ready for gifting.
• Handmade, handcrafted with love in TX, USA


1st sample picture:
- Gold 2 bars- Length 18"