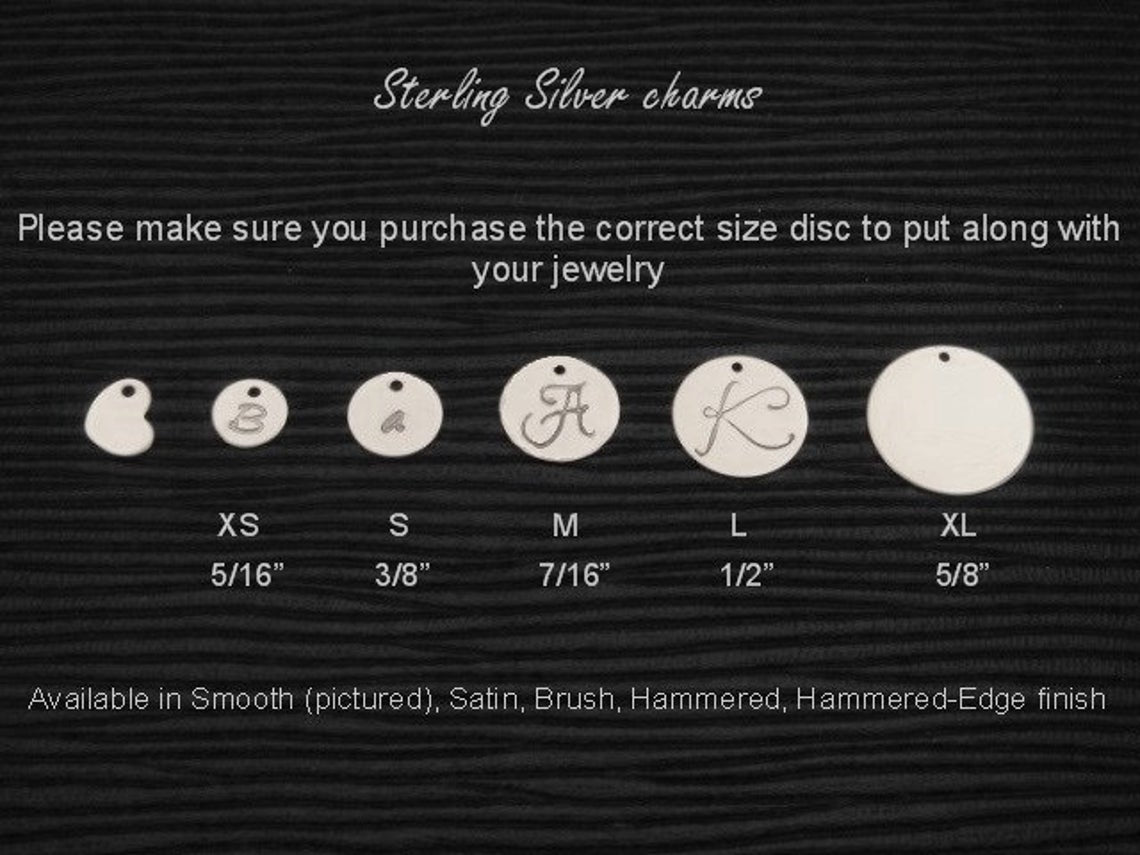 Large Add-on Charm
$ 12.00
Add an initial charm, personalized monogram disc 
If you're looking for what to get for mother's day get this. It can be a mother's day gift for grandma or Mother's day gift DIY.
This listing is for 1 (ONE) charm with a 4mm ring.
You can buy as many as you want by changing the quantity before check out.
......................................................................
HOW TO ORDER
••• Which Hand-made Texture do you prefer? Available in:
Hammered - edge
Satin
Shiny
Brush*
Hammered*
(*) Blacken/Darker character is recommended for Brush and Hammered textured if you want the character more visible.

••• Do you want any character or leave it blank? This depends on your selection on the drop bar menu

••• Which Font do you want? Please check pictures for more options.

••• Do you want the character to be Blackened/Darker or Plain?

••• If you purchase this to add to an item you purchase in our shop same time, please let us know how do you want to place the charm from left to right when facing the necklace/bracelet on a person.

••• If not noted, the extra charm with a 4mm ring will be put SEPARATELY in a small plastic bag and you can put on your jewelry yourself.


NOTE:
- The heart is thinner than other circle discs.
- You will need to have tools (pliers) to open the ring, otherwise, the 4mm ring will be too small to slide in any necklace, even with the necklace from the Hotmixcold shop if purchased separately.
- For option more than one character, the characters will be tiny in order to fit.