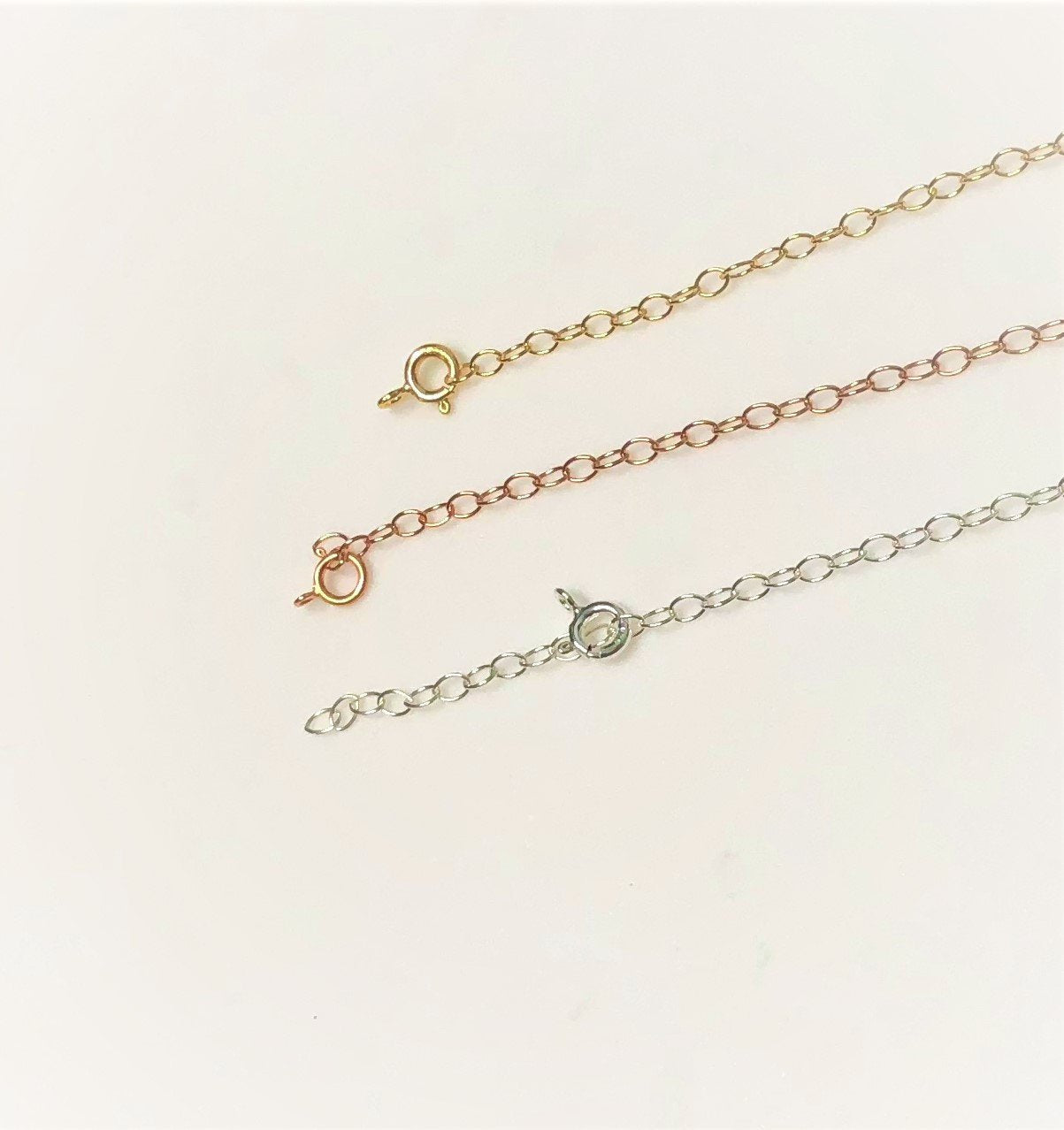 Extender Chain For Necklace or Bracelet
$ 5.00
If you are buying the extender to attach to the jewelry you are purchasing from our shop at the same time, please select the "NO clasp" option then we can add to your jewelry when we ship your order (the extender cannot be interchanged). 

If you want to buy the extender to interchanged (reuse) for other jewelry you currently own as well, please select the "WITHOUT Clasp". If you're looking for what to get for mother's day get this. It can be mothers day gift for grandma or mothers day gift DIY.
- All metal setting is high-quality 14K Gold Filled, 925 Sterling Silver or 14K Rose Gold filled for quality heirloom not plated nor vermeil (is hypoallergenic, safe for sensitive skin) and made in USA or Italy, will last for years with proper care.
- Jewelry will come in a beautiful package, ready for gifting.
- Handmade, handcrafted in USA.