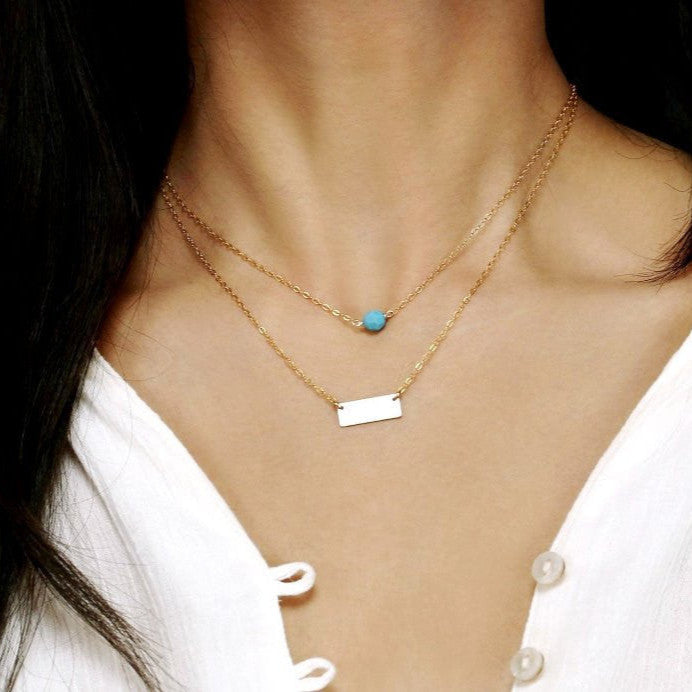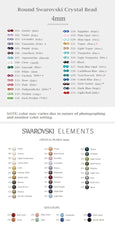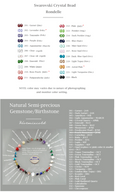 Birthstone and Mini Bar Necklace Set
$ 46.00
Personalized bar necklace/ Gold necklace for women/ Cute necklace for a girlfriend. Personalized the bar or blank with a hammered finish, minimal layered necklace set of 2 in Sterling silver, 14k gold-filled or Rose gold filled. Wear the dainty tiny gemstone or birthstone bead on a thin chain alone or together with the bar or layer them with the other necklace for a different layered necklace set. If you're looking for what to get for mother's day get this. It can be a mother's day gift for grandma or a Mother's day gift DIY.

Layering Necklaces Set of 2: Solitaire Gemstone or Bead + Mini Bar - size 5/8"

• Thick hand-cut Mini Bar -- approx. 5-6mm
• One Gemstone/birthstone or Swarovski crystal of your choice
• Each pendant will be smooth around the edges and put on your finished into a complete beautiful product.
• High-quality 14K Gold Filled, 925 Sterling Silver or 14K Rose Gold-filled chain and findings.
• Raw materials are from the USA or Italy
• Beautiful package without any invoice, ready for gifting.
• Handmade, handcrafted with love in TX, USA
• End to end length is the total length including the bar.

First sample picture:
- Top necklace: Swarovski round crystal Turquoise color #123 -15"
- Bottom necklace: Shiny finish - Blank - 17"
- The total length you select will be for the shortest/top necklace then other necklaces(s) will be spaced accordingly.
The length in sample picture is 15" & 17" but the spacing length can be changed upon request, please specify when checking out.

*These are separate necklaces, if you want us to connect them as one necklace, please request when checking out otherwise we will ship them as individual necklaces. This way you can layer with your existing necklaces.