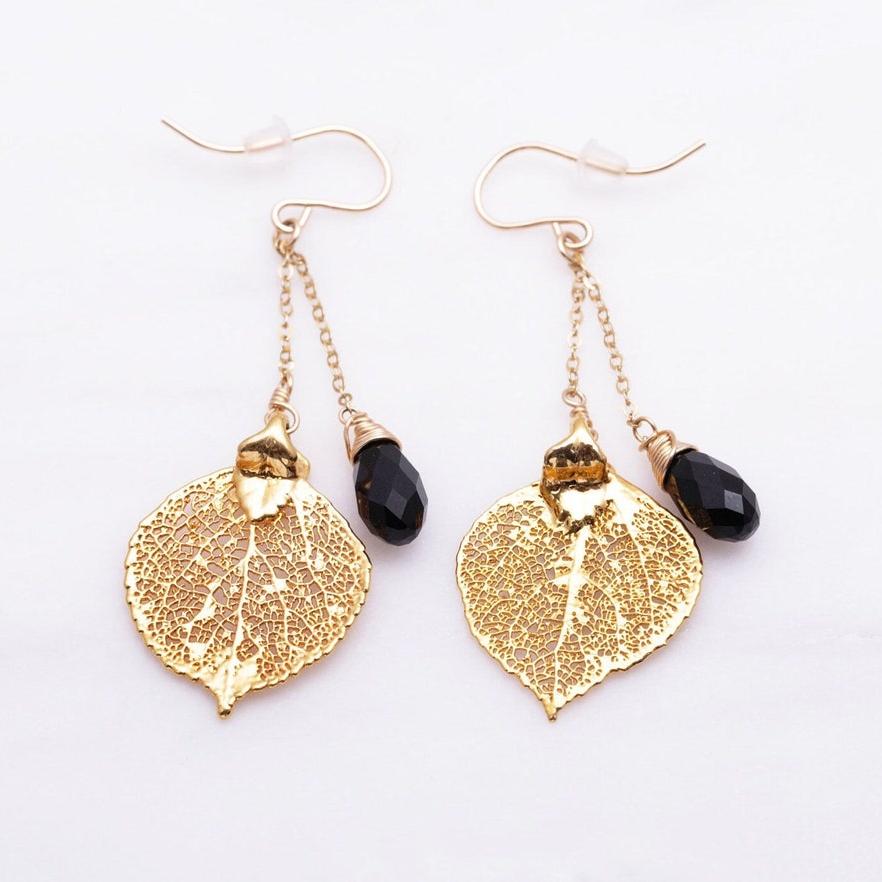 Aspen Leaf Earrings and Birthstone
$ 48.00
Swarovski Crystal and Real Aspen Leaf Dangle Earrings


These elegant real aspen leaf earrings with your choice of Swarovski crystal will fulfill your jewelry needs. Perfect as a holiday gift as well as for yourself with a dress for a girly, feminine look or with a shirt and jeans for a modern dynamic lady you are. Real Aspen Leaf Dangle Earrings with Swarovski Crystal
These earrings can be used for a bridal party, bridesmaid's gift, or any other occasion. Available in Silver, Rose, or Gold color.

• Real Tiny Aspen Leaf dipped in 24K Gold, Silver, or Rose Gold color .... approx. 3/4" - 1"
• Swarovski element crystal with your choice of color
• Other metals are either 925 Sterling Silver, 14K Rose Gold Filled, or 14K Gold filled (is hypoallergenic, safe for sensitive skin)
• Made in USA or Italy raw materials, will last for years with proper care.
• Beautiful package without any invoice, ready for gifting.
• Handmade, handcrafted with love in TX, USA

* Modeled photo is for reference only, your pair of earrings will be brand new and unworn.