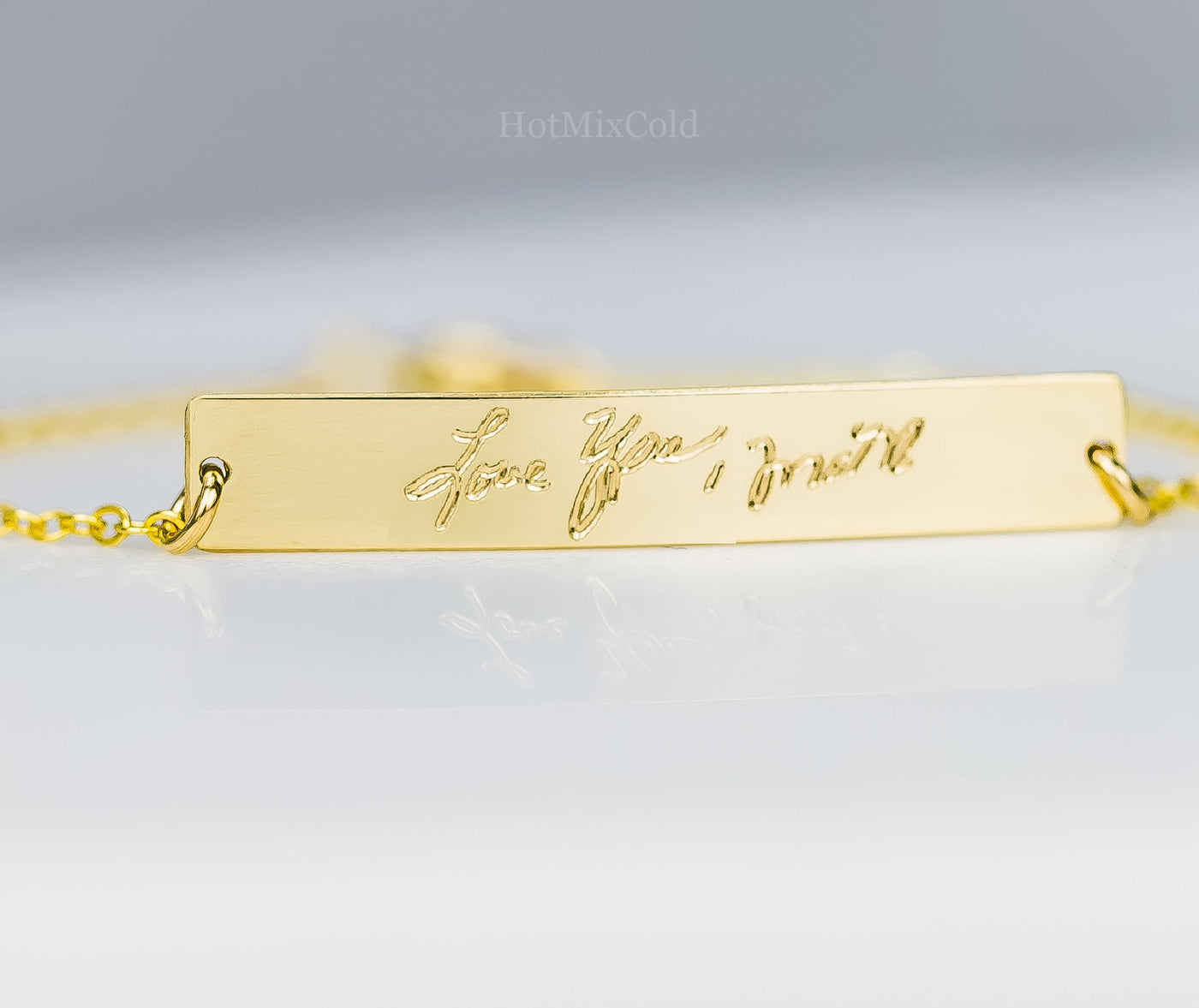 Signature Handwriting Bracelet
$ 57.00
Bracelet with handwriting / Handwriting on bracelet / Handwriting into a bracelet. Personalized your loved ones' handwriting or signature, a perfect keepsake jewelry to carry by your side. The handwriting In this jewelry will be engraved as how the person had written with the clearest engraving machine and your choice of texture.
If you're looking for what to get for mother's day get this. It can be mothers day gift for grandma or mothers day gift DIY.
You just need to send Our jewelry store a clear photo of the handwriting through email (support@hotmixcold.com) after placing the order then we will take care the rest.