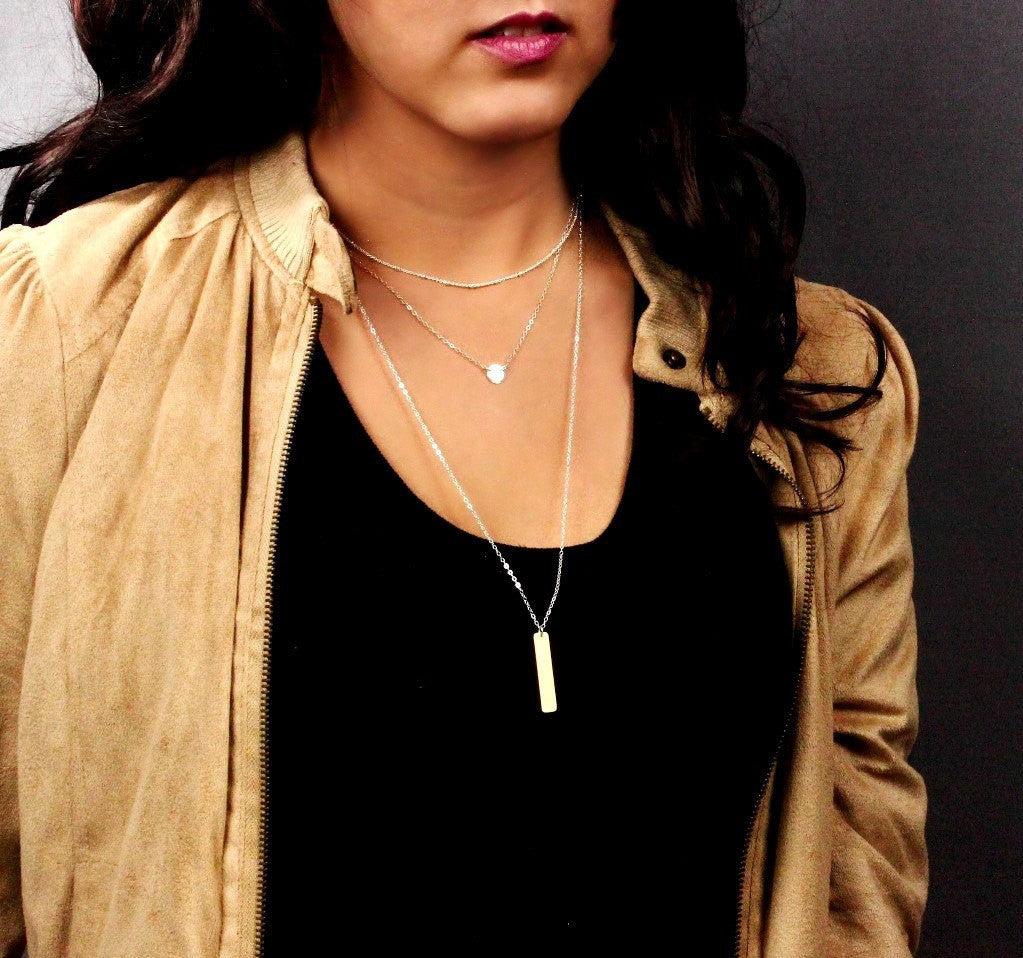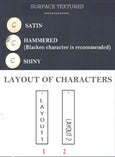 Delicate Layered Bead Chain, Tiny Disc Bar Necklace
$ 51.00
Delicate Layered and Long Necklaces, Dainty Bead Chain, Tiny Disc Bar Layering Necklace, Silver Rose Gold Personalized Jewelry, Personalized bar necklace, Gold necklace for women, Cute necklace for her. If you're looking for what to get for mother's day get this. It can be a mother's day gift for grandma or a Mother's day gift DIY.

LAYERING NECKLACES: SATELLITE BEADED CHAIN, XS DISC, VERTICAL BAR NECKLACE

Some of the must-have layering necklaces in your drawers. Available in Sterling silver, Gold Filled, and Rose Gold Filled.

These are three separate necklaces, each necklace can be worn with other necklaces for a layered look or as three necklaces combined as ONE or alone.

• Each pendant will be smooth around the edges and put on your finished into a complete beautiful product.
• High-quality 14K Gold Filled, 925 Sterling Silver or 14K Rose Gold-filled chain and findings.
• Raw materials are from the USA or Italy
• Beautiful package without any invoice, ready for gifting.
• Handmade, handcrafted with love in TX, USA
• End to end length is the total length including the discs.
*** 1st sample picture:

15" Dainty beaded chain
17" Tiny circle disc
24" Thick hand-cut bar

*** 2nd sample picture ***
Gold bar necklace - Shiny textured - Blank
Silver bar necklace - Shiny textured - Character: M - Font # 3A
Rose Gold bar necklace - Shiny textured - Character: B - Font # 3A

The total length end to end you select will be for the short necklace then other necklaces will be spaced accordingly.

*****H O W T O P E R S O N A L I Z E D*****

Please specify One character on the bar with the font you want.

Optional: you can have the tiny disc to have One character or leave it blank (NO personalized).