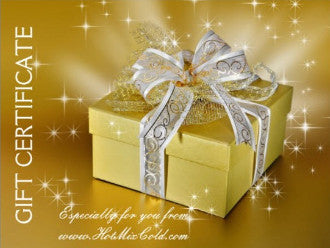 Gift Certificates
$ 10.00
Don't know what to get as a present? Simple, just buy a Gift Certificate as a present and we'll do the rest.
Description:
Will Mail ($5 Extra) or Email the recipient a Gift Certificate Code the amount you purchased for them to use in the future on HotMixCold.com
The gift certificate does not expire, any balance left over will be a credit to the recipient's account on HotMixCold.com
Please specify the Name and Email of the person or Mailing Address you are sending this Gift Certificate on the special instruction box.